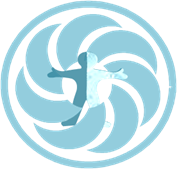 Adult's Workshop – 3 Steps Stress Management Workshop
In today's job market, high unemployment can create some unique issues and challenges for individuals and companies.


 With more people employed and tighter immigration laws, workforce shortages are occurring.
 With workforce shortages come extra workloads for those already doing the job.
 Increased workloads increase overall cumulative stress on key individuals.
 Overall health issues can develop and health expenditures can escalate.
 Clarity, accuracy and coherence decrease as stress increases.
 Absenteeism and burnout may become issues.
 Compassion or caregiver fatigue may occur (practitioners).
 Retention issues and turnover can impact the bottom line (retraining and recruiting expenses).
 One in five Americans experiences a mental illness in a given year, this impacts entire families.
Stress impacts us on a mental, emotional and physical level. With chronic or ongoing stress, our health begins to decline. We get sick more often. We have difficulty remembering things. We can't sleep at night. We may begin to gain weight around our mid section and we get tired more easily.
The 3 Steps Workshops are designed to retain key personnel through stress education and by teaching stress management skills to empower individuals to self-manage their stress as it occurs.
The techniques taught in this program produce rapid improvements in many areas of psychosocial well-being, have a high rate of compliance, can be utilized for a lifetime and are adaptable to a wide range of ages and demographic groups.
They enable Individuals to learn to identify and modify subtle internal stressors such as self-defeating and energy-depleting thought patterns, feelings of anxiety, fear, jealousy, resentment, self-doubt, perfectionism or worry about the future.
Participants gain increased awareness of mental and emotional processes and triggers that underlie their stress and learn techniques to increase their capacity to self-manage these feelings or patterns, thus diminishing their influence.
The 3 Steps Workshop is Distinctly Different


This course is unlike anything on the market.
Scientifically researched techniques enable individuals to deal with stress in-the-moment as it occurs, rather than hours or days later at the gym or in yoga class, after stress has had time to accumulate.
Techniques are introduced over time for easier personal integration. The four sessions are spread out over a four week period. Each week builds upon skills and lessons learned the prior week.
Sessions are highly interactive and self-exploratory, making use of a variety of venues to help participants learn and integrate skills and knowledge that can be used for a lifetime.
Individualized practice using biofeedback provides experiential learning and immediate feedback to ensure techniques are being assimilated.
The 3 Steps Adult Workshops are designed and uniquely tailored for three groups:
 Practitioners (eligible for CE credits)
 Law Enforcement Personnel
 Key Employees
Call to schedule your workshop today
email us at Lori@HarmonyFactor.com
Workplace stress may be as bad for one's heart as smoking and high cholesterol.
According to the Journal of the American Medical Association (2007)
Workshop Personal Objectives
Our objectives for participants on a more personal level, are to teach simple tools and techniques designed to help you:
 Self-regulate to transform stress and improve your overall well-being as stress occurs.
 Learn how your body talks to you.
 Raise your awareness of emotional triggers to shift away from emotions and dynamics that may exacerbate medical conditions.
 Stop energy drains, regain your vitality and build resilience to stress.
 Sustain positive change in your life.
Course fees (Contact Loraine for prices) are for the four week workshop and include handouts, email follow-up between sessions, and the use of individual interactive biofeedback equipment during sessions three and four.


 The course is designed for up to 10 students.
 Sessions are scheduled for 60-75 minutes once each week for four contiguous weeks.
*Special rates available for non-profit organizations.